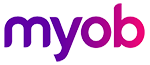 MYOB integration just got easier!
Are you running MYOB essentials and your business files are online?
OPTION 1
Detailed Automated invoices- We can help set up automated invoice files to directly feed into your MYOB accounting software package.
Reach out to webservices@learsmith.com.au and we will work with you to ensure a streamlined process connecting to your MYOB system.
Just need a copy of your invoice in your inbox.
OPTION 2
We can email you a PDF copy of your invoice to your MYOB intray. To perform this, simply email your request along with your unique @document.myob.com email address to credit.administration@rexelha.com.au
Please note: If you also need a copy to your current address, it is recommended then to setup an email rule to forward a copy from your email to the MYOB to retain a copy (please see email forwarding rules for your email software). Lear & Smith invoices always come from trueforms@rexelha.com.au.